Event personnel - Event technology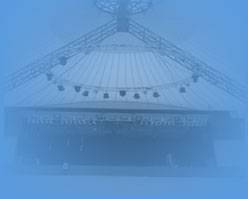 Tourcrew:
light technician
tone technician
video technician
stage-lighter
driver
caterer
back liner, decorator
chauffeur
bus driver
etc.
Production crew:
production management, production runner
technical management
office forces
location finder
set photo
etc.
Sitecrew:
scaffolder
site coordinator
stacker driver
truck driver
runner
tent builder
catering runner
VIP ticketing runner
dressing room runner
Local crew
stacker driver
catering helps
stage assistant
helping forces for the put up and the take down
driver
local runner
site co runner
motorcycle runner
You can also rent any kind of technical equipment for your meetings. If necessary we work here with professional partner companies together (for example: Showtec Köln, Rocksound Hannover, Patco Köln, Müller Musik Köln, Procon Hamburg, etc.).